Catholic Church Popes
---
Saint Peter
aka
Petrus
(33 – 64)
---
meet the Pope
---
Popes
(64 – 1846)
---
Giovanni Maria Mastai-Ferretti
aka
Pius IX
(16.06.1846 – 7.02.1878)
---
meet the Pope
---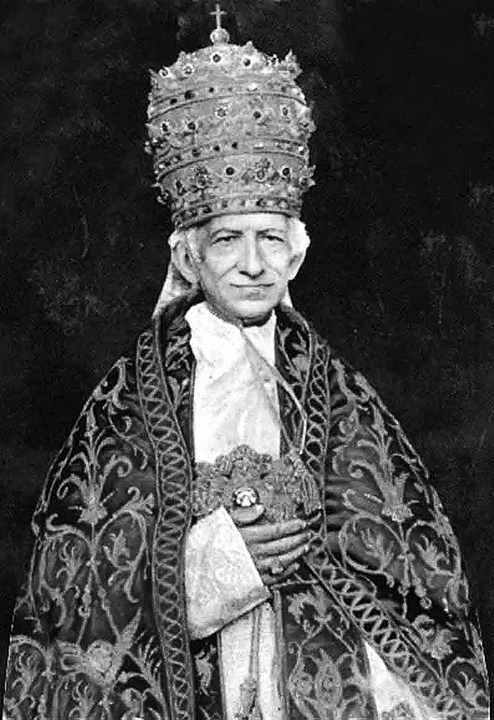 Gioacchino Vincenzo Raffaele Luigi Pecci
aka
Leon XIII
(20.02.1878 – 20.07.1903)
---
meet the Pope
---
Giuseppe Melchiorre Sarto
aka
Pius X
(4.08.1903 – 20.08.1914)
---
meet the Pope
---
Giacomo della Chiesa
aka
Benedykt XV
(3.09.1914 – 22.01.1922)
---
meet the Pope
---
Achille Ambrogio Damiano Ratti
aka
Pius XI
(6.02.1922 – 10.02.1939)
---
meet the Pope
---
Eugenio Maria Giuseppe Giovanni Pacelli
aka
Pius XII
(2.03.1939 – 9.10.1958)
---
meet the Pope
---
I hear all around me innovators who wish to dismantle the Sacred Chapel, destroy the universal flame of the Church, reject her ornaments and make her feel remorse for her historical past. – Pius XII, last Catholic Pope
---
Catholic Faith
---
The liturgy must be in harmony with the Catholic faith and must express it.
It's not that the Catholic faith I own is one thing, and the rite of the Mass is the second thing. The Catholic is not allowed to participate in a neoplasm mass, nor even in the Mass in the Catholic rite, in which, for a few moments before the consecration, the priest says that Bergoglio is Papa nostro – "our Pope".
Better to die than add a pinch of incense to this ecumenical religion of the antichrist!
---
The Oath against modernism
I firmly embrace and accept each and every definition that has been set forth and declared by the unerring teaching authority of the Church.
(…)
I sincerely hold that the doctrine of faith was handed down to us from the apostles through the orthodox Fathers in exactly the same meaning and always in the same purport.
---
Medal of Saint Benedict – true and false
The power of the sign of the Holy Cross is so great and terrible for Satan that it is for him an inaccessible shield behind which we can feel safe and secure. The approval of the Catolic Church in Rome in 1857 is proof that by using this medallion and praying through Saint Benedict's intercession, you can ask God for many favors.
---

---
---